Lightspeed Restoration of
Baldwin County
Restoring Your Peace of Mind
Getting You Back to Business Fast
Lightspeed Restoration of Baldwin County
Lightspeed Restoration of Baldwin County is Veteran owned and operated. We take pride in providing you with all of your restoration and indoor air quality needs.
Our staff has more than 30 years of experience in the construction industry and with that experience, we have gained the knowledge of how water and mold will affect the exterior and the interior of your home or business. Water Intrusion and Mold can cause significant damage if they are not dealt with head on.
Lightspeed Restoration can help! If you believe you have a moisture or mold issue please give us a call so we can talk about what's going on. We'll work together with you on a plan to take care of the issue. Visual Estimates are Free and you'll always have a live person to talk to on the phone.
Learn More About Us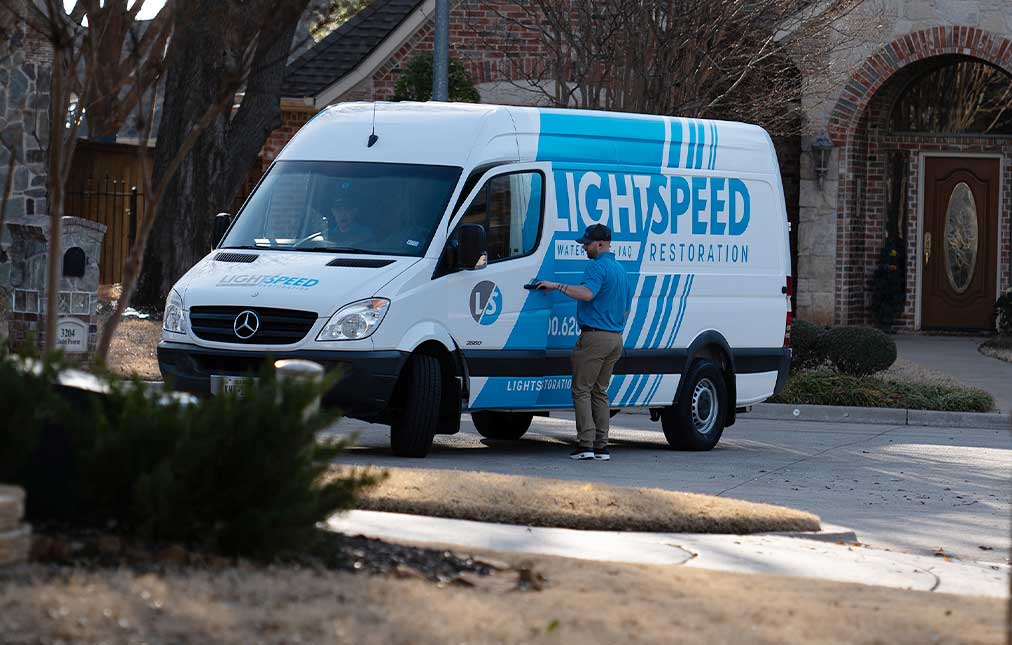 We are committed to the health and well-being of our community.
- Jimmie Newton, Owner
Water and Fire Damage Restoration Services in Baldwin County
What is the most important part of any home or business? At Lightspeed Restoration of Baldwin County, we believe air quality and cleanliness come first. A safe environment is key to long-term health and happiness, and we take great pride in protecting Baldwin County from invisible yet dangerous air pollutants.
Because Alabama is one of the most humid states in the country, mold grows incredibly quickly. We specialize in comprehensive mold removal and remediation, but we also get to the root of the problem with moisture control, and waterproofing. When a building is equipped with properly functioning air control systems, you stand to benefit for years to come.
If your home or business recently flooded, our water damage restoration process will have your property back in top shape in no time. We work with a sense of urgency in everything we do because we are committed to the long-term health of every customer.
Regular maintenance is vital for avoiding massive and expensive cleaning overhauls. The sooner we can go to work in your home or business, the easier it will be to prevent small issues from becoming major health risks. We will conduct a thorough analysis of your home or commercial property in order to recommend and implement a cleaning and restoration game plan.
The health of Baldwin County is in good hands with Lightspeed Restoration. Schedule your service today!
Our Reviews Speak for Themselves
Can't thank this outfit enough! They saved our house for further damage due to quick response to a water intrusion we had. Prompt, professional and an absolute pleasure to work with. Thank you !!!

— Riaan d. Spanish Fort, AL
Employees were great! Fast, friendly service!

— Joshua H. Spanish Fort, AL
I forgot to turn the water in the laundry room sink off and went outside to work in flowers. Flooding in the laundry room and garage. They arrived within 20 minutes and went to work on moving heavy objects and drying water up. Hooked up fans and large machines to dry areas out. These guys were great. So happy with their work. I will have them come back when the need arises.

— Robert and Martha D. Spanish Fort, AL