Experiencing water damage in your home can be extremely disruptive and stressful. But the right restoration company can quickly get your property back to normal. At Lightspeed Restoration, our IICRC-certified technicians are available 24/7 to respond to water emergencies and guide you through the restoration process.
Why Fast Action is Essential After Water Damage
As soon as possible after a water incident, it's critical to call in professional help. Leaving water damage unattended risks further destruction to your home's structure and surfaces. Dangers include:
Mold and bacteria growth spreading into walls/flooring if moisture isn't quickly removed
Potential collapse of ceilings, floors, etc. due to water saturation
Pest infestations attracted to damp environments
Lightspeed Restoration's Water Damage Restoration Process
At Lightspeed Restoration, our specialists typically perform our water damage restoration process in several steps:
Initial Water Damage Assessment/Inspection – We look at the water source and determine the water contamination category and the damage class. This allows us to categorize the damage as Class 1, 2 or 3. Class 1 means there is clean water damage from sources like broken pipes or tub overflows. This leaves little contaminants. Class 2 refers to "gray" water from dishwasher/washing machine backups or toilet overflows , while Class 3 means the water source contains unsanitary contaminants from sewage backups or flood waters. Picking the category helps the team determine the scope and the type of decontamination methods to select so that we can proceed with the proper equipment and protocols for the project.
Water Removal Services – All standing water gets removed using extractions, which is especially crucial if you have a flooded basement or water intrusion from a storm or exterior flooding. Our extraction equipment includes submersible pumps and industrial vacuums to quickly pull up as much water as possible. After all standing water gets addressed, surface water gets extracted using portable wet-dry vacuums. We also have moisture meters and infrared cameras to uncover hidden moisture pockets that might be hidden under flooring and behind walls.
Drying and Dehumidification – Like the water extraction phase, our specialists use
industrial-grade equipment like commercial-grade dehumidifiers and heavy-duty fans to dry your interior. Along with these tools, we may also open doors and windows (weather permitting) to increase airflow. Note: Dehumidification and drying often take longer than water extractions, especially when the water damage involves class 3 and requires removing walls and flooring.
Cleaning and Repair – All surfaces get thoroughly cleaned and sanitized with antimicrobial solutions to keep mold from developing. Any areas that call for reconstruction where materials were deemed unsalvageable get addressed now.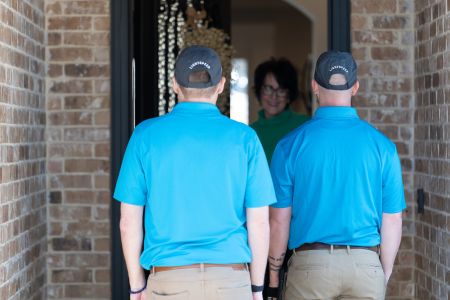 Do you need help with water damage restoration? Lightspeed Restoration is just a phone call away at (800) 620-4009. Reach out to our skilled team 24/7, and we can mobilize a crew to your door within hours to begin mitigation, remediation, and restoration efforts.