Have you ever experienced an office water leak? It can be an absolute nightmare for any business owner. Water damage can affect carpets, furniture, walls, and electrical systems. Our Lightspeed team is here to help you minimize the impact of such a situation. With our quick response and professional restoration services, you can focus on running your business, and trust us to get your facility fully restored.
What Water Damage Means for Your Office Building
Water emergencies in your office can cause more than just surface damage. One hidden threat is mold growth, which can start within 24-48 hours of water damage. Mold can cause respiratory problems and other health issues. Rapid response to your water emergency can help limit the risk of mold growth.
Another invisible problem is compromised electrical systems. Even if areas appear dry, water exposure can damage wiring and electronics. Faulty circuits severely endanger your team and disrupt daily operations.
Water damage does not just affect the walls and floors of your office. It can also destroy your furniture and other valuable items. That's why acting fast and removing them from the affected area is crucial as soon as possible.
Trust Experts for Your Office's Water Damage Restoration
Dealing with water damage requires professional help you can rely on. At Lightspeed Restoration, we know how crucial it is to get your workplace restored and avoid prolonged disruptions. We understand flooding emergencies can strike anytime, so we're available 24/7 to provide immediate response.
Our licensed and insured experts specialize in effective, efficient restoration services, and our top priority is minimizing disruption to your business operations. We work quickly to stop additional damage, while implementing proven mitigation techniques. With our experienced team on the job, we'll get you back to business as quickly as possible. We will also work with your insurance company to help streamline the claims process to minimize your stress.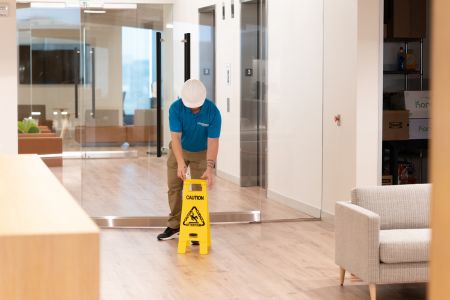 Don't leave your office's water damage recovery to chance. For reliable restoration services when you need them most, call Lightspeed Restoration at 800.620.4009.