Call Lightspeed Restoration for Your Commercial Disaster Needs
Lightspeed Restoration understands the pressures and unique concerns of managing a commercial property. This is why managers and owners, from smaller companies to nationwide franchises, turn to us when they experience a disaster, knowing they can count on us for rapid response and quality restoration work.
Be Prepared for Storms
Natural disasters like hurricanes, thunderstorms, or wildfires can occur at any time. All severe weather incidents that impact your property mean unaccounted-for downtime and repair expenses. Planning helps you limit loss and downtime so you can return to normal operations faster. Some steps for preparing for storms include:
Examine all vulnerabilities of your property. This inspection may mean looking at drainage, the condition of your roof, and other areas vulnerable to storm damage.
Prepare your employees and maintenance staff on what to do during a natural disaster. This should include fire safety protocols, flooding emergencies, etc.
Review your insurance coverage to ensure everything gets handled no matter what event impacts your business.
Formulate a disaster preparedness plan with your restoration company.
Lightspeed Restoration to the Rescue
When your property is impacted by an emergency, every minute counts. While your first priority is the health and safety of your employees and tenants, we know your next priority is minimizing downtime and getting back to business. You need a trusted restoration team that is responsive, easy to work with, and that gives your commercial property the attention it deserves. Our Lightspeed Restoration team works closely with commercial properties to formulate an action plan that covers every possible scenario.
Just a few of the reasons local business owners and property managers count on us include the following:
24/7 response, 365 days a year
Extensive resources that allow us to scale our services to address our customers' needs
Accurate documentation of all restoration activities to help facilitate your insurance claim
Speedy restoration to return your commercial property to pre-damage condition, limiting disruption for your employees or occupants
Proven disaster response methods, in addition to procedures tailored to your specific needs
IICRC-certified technicians for trusted results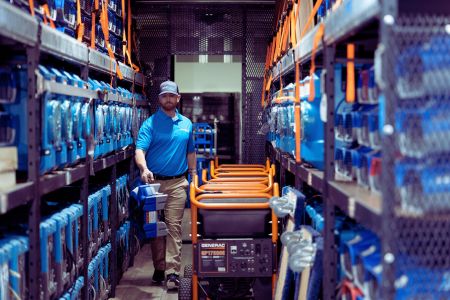 No matter the type of natural disaster or damage your commercial property encounters, Lightspeed Restoration is standing by to help. With our reliable, caring team, we can get your property back to normal fast and ensure you get the results you deserve. Call us, and we will rapidly mobilize a crew to your location.